Campaign of the Month: May 2013
The Dark Queen of the West
1M2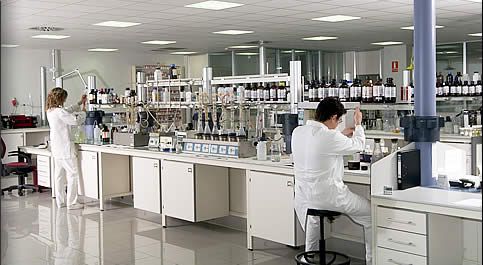 General Preparatory Laboratory
Return to the Department of Experimental Biology
The general preparatory lab contains general equipment such as centrifuges, balances and water purification system.
Specialized equipment includes:
BioProfile 200
Key features:
- Provides immediate analysis of key nutrients, metabolites, and gases in cell culture and fermentation media.
- Fully automated, multi-test systems designed for rapid, simultaneous analysis with results available in 3 minutes or less.
- Measured tests glucose, lactate, glutamine, glutamate, ammonium, pH, PO2, PCO2, sodium, potassium, acetate, phosphate, and glycerol.
BioFlo 110 bioreactor
Key features:
- Fermentation and cell culture system.
- Directs up to four culture vessels at once.
- A total of 32 control loops.
- Temperature control via water jacket.