Campaign of the Month: May 2013
The Dark Queen of the West
1M3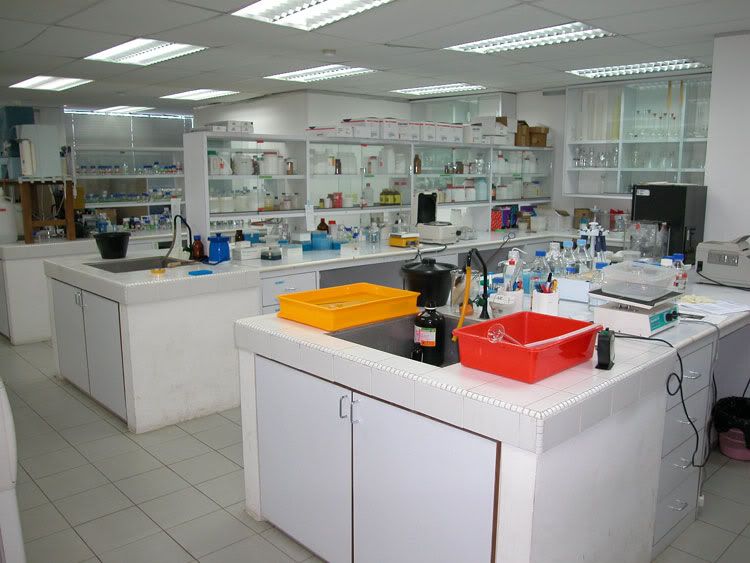 Molecular Biology Laboratory
Return to the Department of Experimental Biology
Specialized equipment includes:
JEM 2100 FE-TEM
The JEM 2100 FE-TEM, a field-emission gun transmission electron microscope, is a state-of-the-art and fully equipped ultra-high resolution analytical TEM that is capable of providing high spatial resolution atomic imaging and microstructure analysis of material samples.
This microscope uses a high-brightness and high-coherence electron beam to carry out ultra-high resolution microchemical analysis using its attached energy dispersive x-ray spectrometer (EDS) and electron energy loss spectrometer (EELS). The 2100 FEG-TEM is also equipped with a scanning image observation device, thus becoming a so-called scanning transmission electron microscope (STEM). This enables researchers to observe and investigate samples in a scanning mode that further expands its applications; for instance, to acquire a material's chemical composition from a small point or a line profile, or to reveal elemental distribution maps.
This FEG-TEM is also equipped with a Gatan imaging filter that comes with sophisticated software covering all aspects of energy-filtered imaging and energy-loss spectroscopy (EELS). Energy-filtering is a powerful technique that can dramatically improve image contrast and resolution in the TEM as well as quickly obtain highly sensitive elemental maps of materials. By contrast, energy-filtering transmission electron microscopy (EFTEM) is capable of producing electron images from only a narrow range of energies.
Specifications:
Accelerating Voltage: 160, 200 kV
Electron Gun: ZrO/W(100) Schottky field emission electron source
Scanning System:

JEOL

SIOD

digital scanning system with B-F and D-F detectors
Resolution:
o 0.19 nm (point-to-point)
o 0.10 nm (lattice)
o 0.2 nm (

STEM

lattice)
Spot Size:
o 2—5 nm (

TEM

mode)
o 0.5—2.4 nm (Analytical mode)
Specimen Tilt: +/- 25° (X/Y)
Image Recording:

CCD

and/or film

EDS

: Oxford (

INCA

250) system

EELS

/Imaging Filter: Gatan (863

GIF

Tridiem) system

CCD

cameras (2): Orius 1000, 2.6k x 4k; Ultrascan 1000, 2k x 2k
Coulter EPICS ALTRA Flow Cytometer and Sort System
Key features:
EPICS

ALTRA

flow cytometer (for 8 colour analysis)
Coherent Enterprise II 621 Laser (488 nm and 633 nm)
Air Cooled HeNe Laser (633 nm)
Sort System (10,000 cells/sec)
EXPO2 Cytometry Software
Olympus BX51 Digital Image Analysis Fluorescence Microscope
Key features:
BX51 Olympus microscope

UPLFL

10x objective

UPLFL

20x objective
Plan 50x oil objective

UPLFL

100x oil objective
BX-

RFA

Fluorescence illuminator
U-MWIY2 wide band fluorescence cube (exciter BP 545/580 nm, DM 600, Barrier BA 610 nm)
U-MNU2 narrow band fluorescence cube (exciter BP 360/370 nm, DM 500, Barrier BA 420 nm)
U-MNB2 narrow band fluorescence cube (exciter 470/490 nm, DM500, Barrier BA 515 nm)
DP50 Digital camera (5.8 million pixel equivalent)
AnalySIS-Auto software for 3D image construction
733 mHz computer
Leica DM IL inverted phase microscope
Key features:
Integrated Hoffman Modulation Contrast (

IMC

)
Optimized Fluorescence with 3 position filter cube slider
Field of View: 20 mm
6 Volt/35 Watt transmitted light illumination